Ibadan, the Oyo State capital, wore a mournful look, on Wednesday, as the report of the death of the Olubadan of Ibadanland, Oba Samuel Odulana, filtered round the state capital.
The monarch died in Ibadan on Tuesday a few months before clocking 102.
Also speaking to the News Agency of Nigeria (NAN), one of the daughters of the monarch, Mrs Folasade Bankole, said her father was a rare gem.
"He lived the way he wanted to live and died the way he wanted to die. He achieved all he set out to before his death. We thank God for his life," she said.
Senator Lekan Balogun, one the top chiefs of Ibadan, disclosed that traditional chiefs were meeting over the burial arrangement.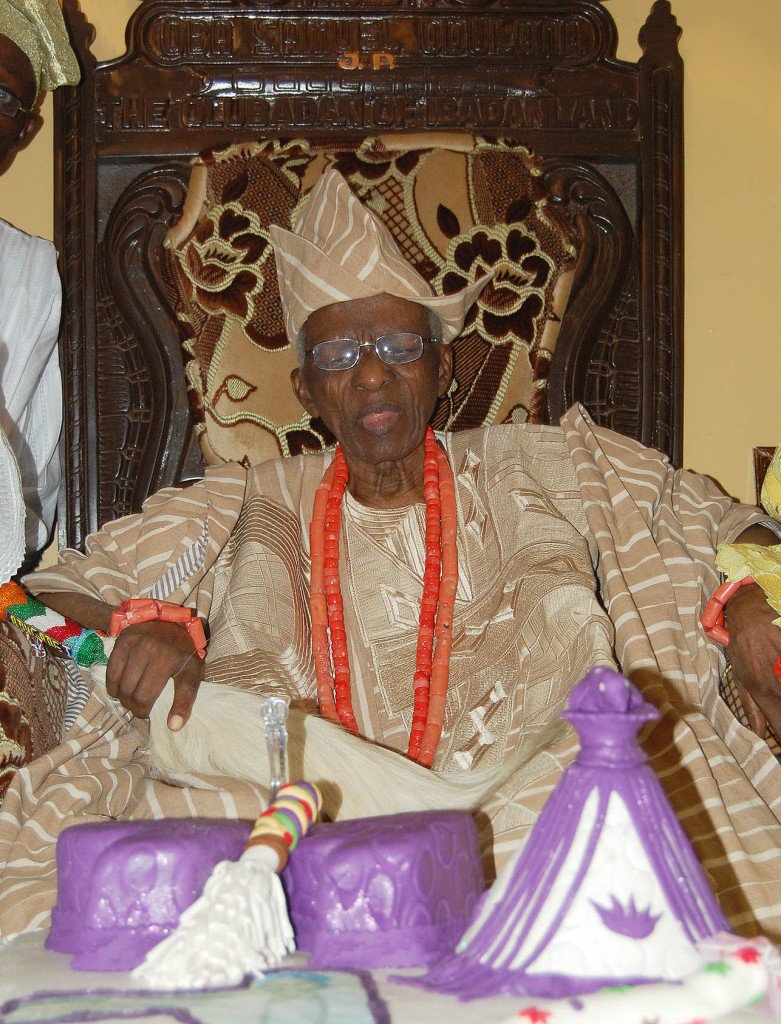 10 Things You Didn't Know About The Late Olubadan Of Ibadan
His full name was Samuel Osundiran Odulana, Odugade the 1st
He was born on April 14, 1914
He became the Olubadan in July 2007.
He was a world war II veteran
He was a Minister of State for Labour in the first republic
For his elementary education, he attended Saint Andrew's School, Bamigbola, in the present Lagelu Local Government Area in January 1922 and obtained a transfer to St. Peter's School, Aremo in 1929.
He served as Parliamentary Secretary to Nigeria's first Prime Minister, Alhaji Abubakar Tafawa Balewa, in the country's first independent cabinet.
He led the Nigerian Parliamentary delegation to the London Constitutional Conference to restructure the then British colonies of Rhodesia and Nyasaland now known as Malawi, Zimbabwe and Zambia.
His journey to the throne was gradual. The journey started after he was appointed the Mogaji (Head) of his Ladunni family compound, at Oja-Igbo in 1972.
He was the 40th Olubadan