The Kaduna State government on Wednesday gave new conditions for granting the embattled leader of the Islamic Movement in Nigeria, known as Shi'ites, Ibraheem El-Zakzaky and his wife, Zeenat, permission to travel to India for medical treatment.
The Kaduna High Court presided over by Justice Darius Khobo on Monday permitted the IMN leader and wife leave to travel to India for treatment, following injuries they sustained during the IMN's clash with the Nigerian Army on December 15, 2015.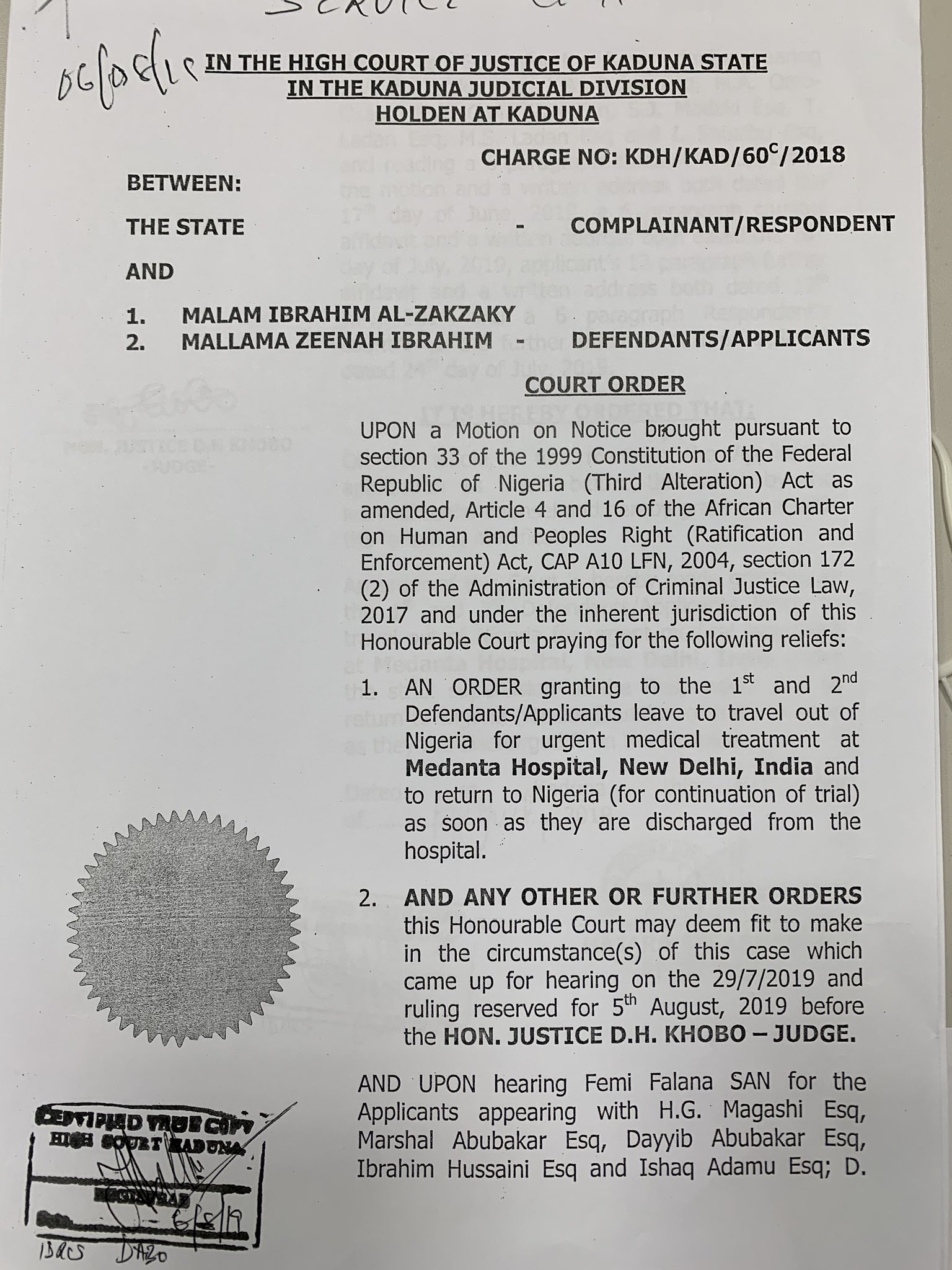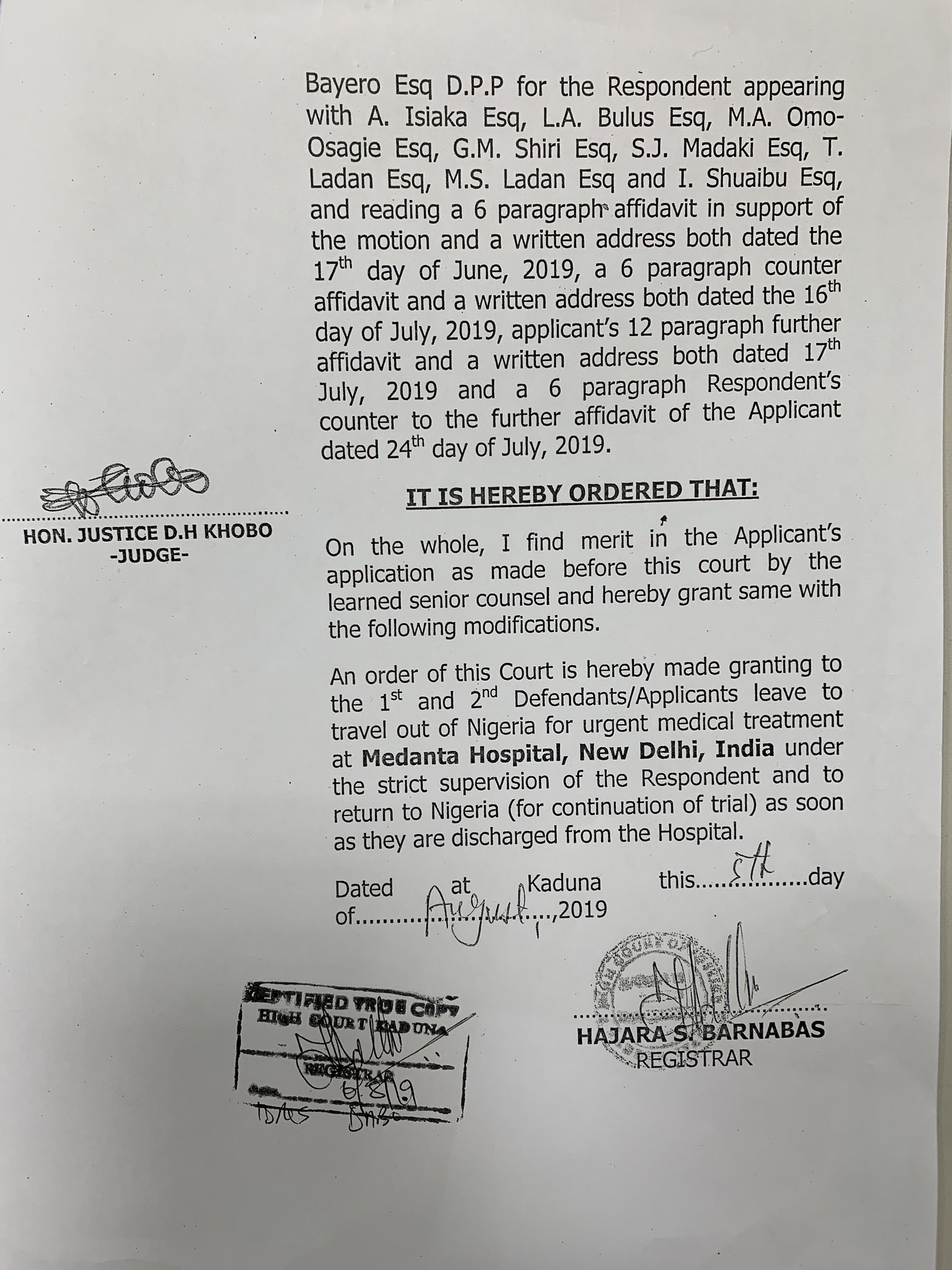 In a statement signed by Samuel Aruwan, Commissioner for Internal Security and Home Affairs, the state government said granting the popular cleric asylum would prevent him from facing justice for offences he had been accused of.
A high court in Kaduna had on Monday granted permission to El-Zakzaky and his wife to travel to India for medical treatment after being held in detention since 2015 by government forces.
According to Aruwan, El-Zakzaky must return to face trial for his actions and therefore India or other countries must not accommodate him.
The cleric and his followers are being accused by the government of disturbing public peace and posing a threat to national security.
Aruwan, according to a report by The Cable, said, "Malam Ibrahim El-Zakzaky is facing criminal trial before the Kaduna High Court on charges filed in April 2018.
"The Kaduna State Government is prosecuting Malam him on an eight-count charge, including culpable homicide punishable with death.
"The Kaduna State Government respects the right of anyone to seek treatment anywhere in the world.
"But in the case of persons facing trial for serious offenses, necessary safeguards are required to ensure that such persons do not become fugitives from justice or frustrate trial by claiming asylum or the status of political prisoner in the host country."