Ivorian artist Ange Didier Huon popularly known as DJ Arafat died after sustaining injuries in a motorcycle accident on Saturday night August 11th in Abidjan.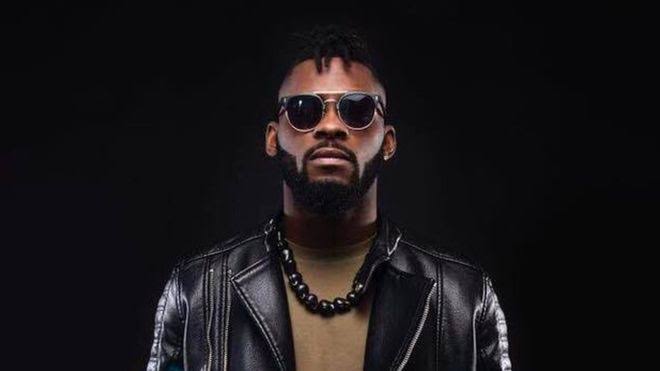 The singer died around 8 am on Monday morning of August 12, 2019 and was announced by the Ivorian Public Radio-Television (RTI).
[Nécrologie]🇨🇮 Décès de l'artiste DJ ARAFAT de son vrai nom Houon Ange Didier ce lundi 12 août à 8 heures, des suites d'un accident de la circulation qui s'est produit dans la nuit du dimanche 11 août à Abidjan.#RTIinfo @RTIOfficiel pic.twitter.com/GRxkh531Vg

— RTI Info (@RTI_info) August 12, 2019
😢😢😢 RIP YOROBO I LOVE YOU! ❤️❤️ pic.twitter.com/4rXY07RK1L

— Davido (@iam_Davido) August 12, 2019
According to messages and photos circulating on social networks, he was riding a motorcycle when he hit a car in the night.
Jeune Afrique reported that his motorcycle hit a car which was driven by a journalist from Radio Côte d'Ivoire. After the accident, DJ Arafat, unconscious, was quickly taken care of and admitted to intensive care. Unfortunately, he did not survive, he was 33yrs old.
"He was admitted to emergencies in a vegetative state. He had a fractured skull and edema, "a doctor of the institution told Jeune Africa on condition of anonymity. 
Two Ivorian government ministers, who visited the artist's bedside, confirmed the death as did a senior official in Abidjan.
"I'm at the clinic where DJ Arafat was admitted. I can confirm that the artist is deceased. I am with Minister of State Hamed Bakayoko, to sympathize with the family, "said Maurice Bandaman, Ivorian Minister of Culture and Francophonie.