Senior Special Assistant To President Buhari on Public Affairs Ajuri Ngelale held a Q & A on his official twitter handle where questions using the hashtag #AskAjuri were asked from Nigeria's current debt position to health care and fighting corruption.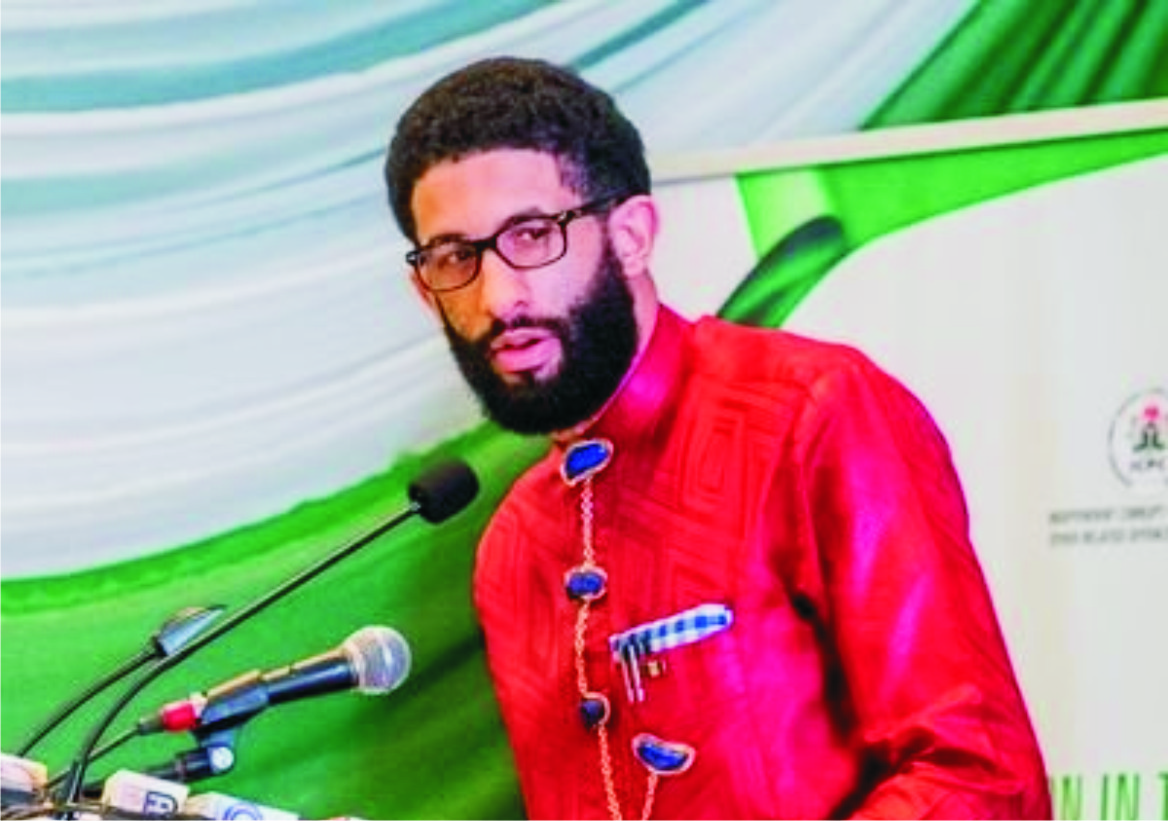 On Lagos-Badagry Expressway: President Buhari Has Approved N63bn For The 46Km Agbara-Seme Border Section Of The Lagos-Badagry Expressway Which Is Expanding It To Six Lanes To Prepare For The Upcoming Six-Lane Lagos-Abidjan Expressway Which Will Cover Five ECOWAS States Including Ghana, Togo, Benin Republic, And Ivory Coast. The FG Side Has Commenced Work. The First Section In Lagos From Eric Moore To Okokomaiko Is Being Executed By The Lagos State Government And That Rehabilitation Has Begun. It Is Inconvenient Now, But It Will End Well.
On $3Bn World Bank Power Sector Loan Facility: Siemens Deal (Presidential Power Initiative) Is Separate From This. The WB Loan Is For A Payment Assurance Guarantee To Fund Shortfalls That Occur When DISCOs Fail To Pay GENCOs For Power Transmitted. Keeps System Running.
On Nigeria's Current Debt Position: DMO: Nigeria's Current Debt Stands At N25.7 Trillion Or $84.26BN. Questions Arise: Are We At Risk? How Much Does Does Each Government Account For? In 2010, Our National Debt Was: $35 Billion USD. By 2014, Our National Debt Had Ballooned To $67.7 Billion USD. That's $32 Billion Dollars Of Debt Added DURING AN OIL BOOM With High Revenues And No Commensurate Infrastructure/Investment From 2014 To Date, Nigeria Has Added $18 Billion Dollars And That Leaves Us At The Current $84.2 Billion USD. Far Less Money Added To The Debt At A Time Of Recession & Low Revenues And We Still Spent The Highest Capital Release On Infrastructure Around Nigeria In History. 2nd Niger Bridge, Lagos-Ibadan Expressway, Lagos-Ibadan Railway, Warri-Itake Rail Revival, Bonny-Bodo Road, New Airport Terminals From Port Harcourt To Abuja, Kano/Enugu/Lagos Will Be Finished By June 2020. Etc. Take Note!!!! What Twitter Trolls Tried To Sell Us During The Campaign Were The Following Debt Figures: 2015: N12.2 Trillion 2019: N25.7 Trillion "THEREFORE, DEBT HAS DOUBLED UNDER @MBuhari!!" They Exclaim. They Will Not Tell You To Adjust For The Rate Of Currency Devaluation They Will Not Want You To Calculate The N12 Trillion In 2015 According To The Exchange Rate Of 2014-15 (N180/$1). They Won't Tell You That Debt Is Calculated By US Dollars & That Tells The Real Story. N25.7 Trillion (2019 Debt) Is Calculated By A NGN/USD Exchange Rate Of N360/$1. Lastly, We Have One Of The Lowest Debt-To-GDP Rates In The World At About 22%. Compared With Ghana (62%) And South Africa (60%). Our Debt Is Not Too High. Our Revenue Is Too Low. That's Why We Panic When We See Our Revenue Compared To Debt Servicing. We Must Raise Revenue.