Genevieve's Lionheart, Nigeria's submission for the Oscars, has been disqualified by the Oscars Board for having "too much English in it,".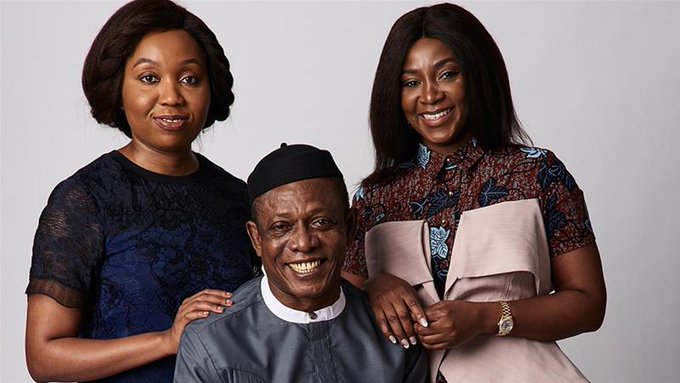 According to The Wrap, Nigeria's Lionheart has been disqualified from the 92nd Academy Awards race. The film, directed by and starring Genevieve Nnaji, was vying for a spot in the Best International Feature Film category. Nnaji portrays Adaeze Obiagu, who "tries to keep her father's struggling company afloat in a male-dominated environment."
The disqualification decision was announced to category voters in an email on Monday. Lionheart is Nigeria's first film to ever be submitted to the Oscars.
The Wrap reports:
Lionheart, in which Nnaji also stars, is partially in the Igbo language of Nigeria. But it is mostly in English, which violates an Academy rule that entries in the category must have "a predominantly non-English dialogue track."

The film had not been vetted by the Academy's International Feature Film Award Executive Committee in advance of the Oct. 7 announcement of qualifying films but was recently viewed and determined not to qualify in a category that until this year was known as Best Foreign Language Film.
Academy member Ava DuVernay called out the blatant disregard on Twitter Monday asking, "Are you barring this country from ever competing for an Oscar in its official language? "This movie represents the way we speak as Nigerians. This includes English which acts as a bridge between the 500+ languages spoken in our country; thereby making us #OneNigeria," Nnaji responded on Twitter, thanking DuVernay for bringing attention to the matter.
1/1 1/2 Thank you so much @ava❤️.
I am the director of Lionheart. This movie represents the way we speak as Nigerians. This includes English which acts as a bridge between the 500+ languages spoken in our country; thereby making us #OneNigeria. @TheAcademy https://t.co/LMfWDDNV3e

— Genevieve Nnaji MFR (@GenevieveNnaji1) November 4, 2019
What They Are Saying On Twitter