The global death toll from coronavirus has reached 2,932. In mainland China, more than 79,250 people have been confirmed to have the virus, and at least 2,835 people have died.
Outside of China, there are 6,285 cases of the virus:
Afghanistan (1 case)
Algeria (1 case)
Australia (25 cases)
Austria (2 cases)
Bahrain (38 cases)
Belarus (1 case)
Belgium (1 case)
Brazil (1 case)
Cambodia (1 case)
Canada (16 cases)
Croatia (1 case)
Denmark (1 case)
Egypt (1 case)
Estonia (1 case)
Finland (2 case)
France (40 cases, 2 deaths)
Georgia (1 case)
Germany (53 cases)
Greece (4 case)
Hong Kong (94 cases, 2 deaths)
Iceland (1 case)
India (3 cases)
Iran (593 cases, 43 deaths)
Iraq (8 cases)
Israel (7 cases)
Italy (821 cases, 21 deaths)
Japan (935 cases, 11 deaths)
Kuwait (43 cases)
Lebanon (3 cases)
Lithuania (1 case)
Macao (10 cases)
Malaysia (25 cases)
Mexico (3 cases)
Monaco (1 case)
Nepal (1 case)
Netherlands (1 case)
New Zealand (1 case)
Nigeria (1 case)
North Macedonia (1 case)
Norway (1 case)
Oman (5 cases)
Pakistan (4 case)
4Philippines (3 cases, 1 death)
Qatar (1 case)
Romania (1 case)
Russia (5 cases)
Singapore (102 cases)
South Korea (3,150 cases, 16 deaths)
Spain (46 cases)
Sri Lanka (1 case)
Sweden (1 case)
Switzerland (15 cases)
Taiwan (39 cases, 1 dead)
Thailand (42 cases)
United Arab Emirates (19 cases)
United Kingdom (20 cases)
United States (67 cases)
Vietnam (16 cases)
Masks can't stop the coronavirus in the US, but hysteria has led to bulk-buying and price-gouging
Panic over the novel coronavirus is hitting a fever pitch in the US. And despite repeated pleas from health officials not to purchase them, Americans can't stop snatching up masks and respirators.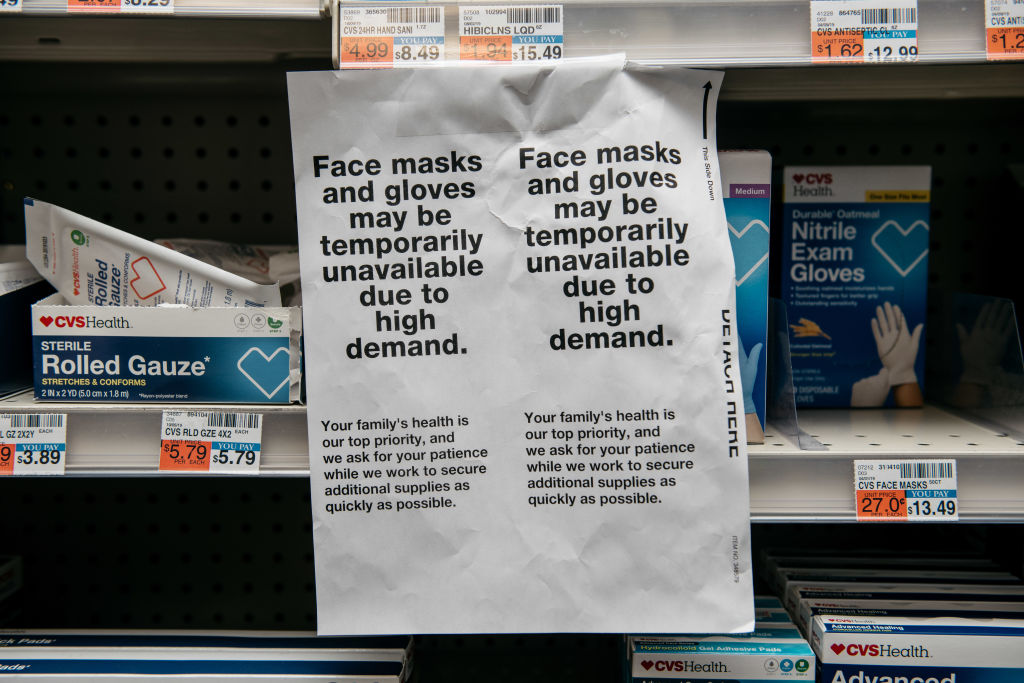 The mask boom has prompted sellers to jack up prices and exploit demand. This has meant a shortage for medics who need them. And Chinese Americans are buying in bulk to send to their families overseas.
"We need to make sure those N95 masks are available for the doctors and nurses that are going to be taking care of individuals that have this illness," Centers for Disease Control and Prevention Director Robert Redfield said during a House Foreign Affairs hearing on Thursday.
"And it really does displease me, to find people going out, there is no role for these masks in the community."