The Rivers State Government has demolished two hotels in the state allegedly for violating the lockdown order in the state.
Governor Nyesom Wike personally supervised the demolition of the structures in the company with some government officials on Sunday.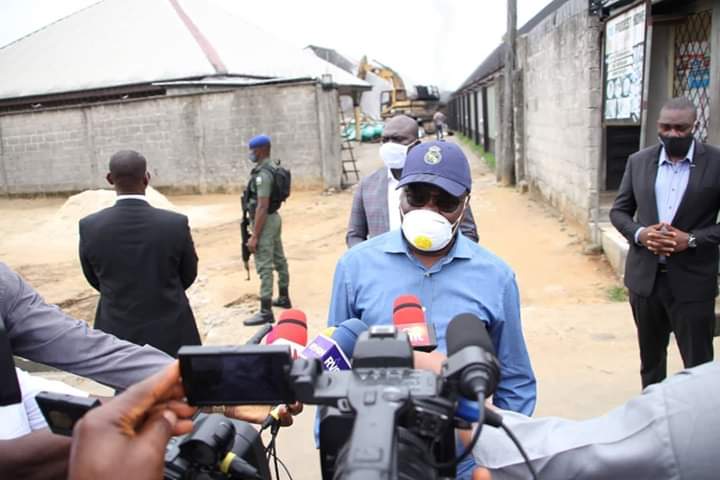 The affected hotels are Prodest Hotel in Alode and Etemeteh Hotel in Onne – both in Eleme Local Government Area (LGA) of the state.
They were demolished three days after Governor Wike directed officials of the Local Government Task Force to identify hotels operating during the lockdown for demolition.
We said if any hotel operates, the Government will bring down that hotel. We are doing what we have told people that we are going to do. Nobody wants to obey any rules. We are saying just for now, keep off, let us see how we can keep our people safe– Gov.Wike
The governor, who inaugurated the task force on Thursday last week at the Government House in Port Harcourt, had also asked the officials to identify erring beer parlours.
He warned that those who fail to comply with the government's directives on measures put in place to curb the spread of coronavirus in Rivers would face the consequences.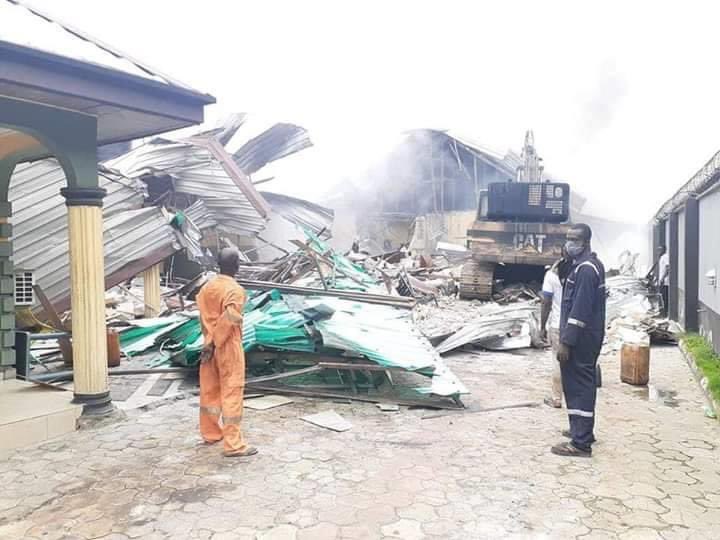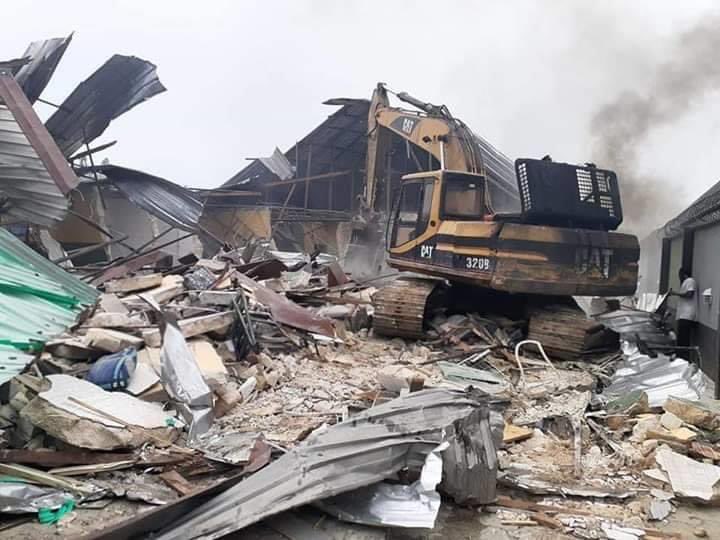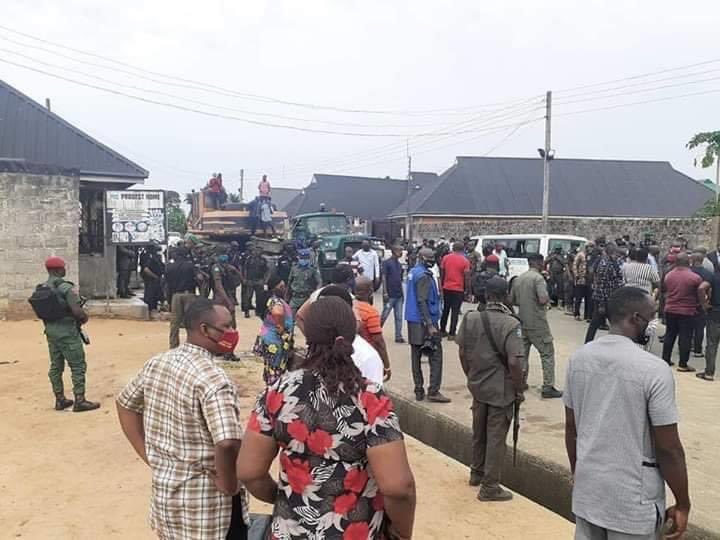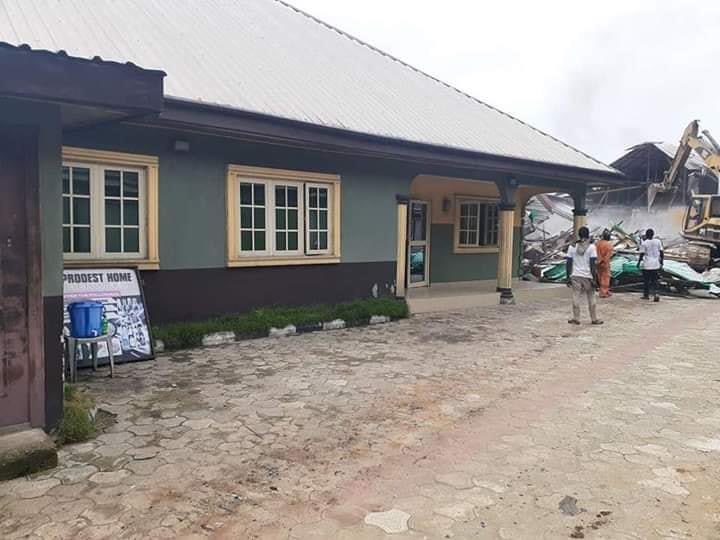 What Nigerians are Saying on Social Media
bassey.effiong | Baba this is not the right way to go, sealed, fine, suspended for operation for sometimes or even ceased the hotel and used it as isolation center for sometimes and others punishment will be reasonable than demolition of this structures in this hard time, what about the poor attendance working there, they'll all loose their jobs. Not fair sir with all due respect.
ifiokpharm | An order was given so that hotel operators should close. opening it means that you are at your own risk. They knew the result of the disobedient why going ahead to tempt the govt? While we believe the state govt to have a human face we should also have a human face to curtail the pandemic by following govt and health decisions made.
Odemakpore Silver | This is unprecedented and a clear indication of a dysfunctional state. Government is supposed to protect lives and properties. However, governor Wike current behaviour demands a psychiatric test. I'm not sure he's in the right frame of mind
So Long Williams | Your Excellency you are losing the support of Rivers people. Is the lockdown against Covid-19 or against the people? This is uncalled for. We are all supposed to be fighting the pandemic together as a unit but the reverse is the case. It is now Crorona Virus, Government of Rivers State Vs. the people of Rivers State. Quite unfortunate!
Dr.Musa | Why is it that everything is destroy destroy and destroy? @GovWike could have sealed the place off and made the owner to pay a heavy fine as a deterrent. Why destroy? You know that some of your citizens are employed in that place. Will you give them job now? Una no dey think?!
Wale Gate | And dem never create state police o, wait till state police happen…. One finger no go enter any governor yansh again. The annoying thing is when the owner of hotel sues & wins in court, the compensation will come out of state funds instead of Wike's personal account. Kmt
Drelo |Let's be fair, Gov Wike has been doing great since the beginning of the lockdown but demolishing a hotel because they violated the lockdown rule is way too harsh. Imagine putting someone out of business at this point.
Ediong | Imagine Buhari giving executive order for Nyesom Wike's properties to be confiscated because he's being accused of corruption. You'll see him running to America & Australia calling for respect for rule of law. Just small Rivers state in his hands, he's acting like an old emperor.
Gimba Kakanda | Governor Wike has taken this clowning for camera too far. There's no justification for demolishing a hotel for violating lockdown orders. That hotel owner in PHC needs strong legal representation to sue the state government because he's a legitimate case against the local tyrant.
Dr. Dípò Awójídé | Wike was showing necessary action and ensuring security agencies do their job well. He was commended for that by many & rightly so. But going on to demolish a hotel is definitely way out of order. That sort of action is really condemnable. A fine should have been appropriate.